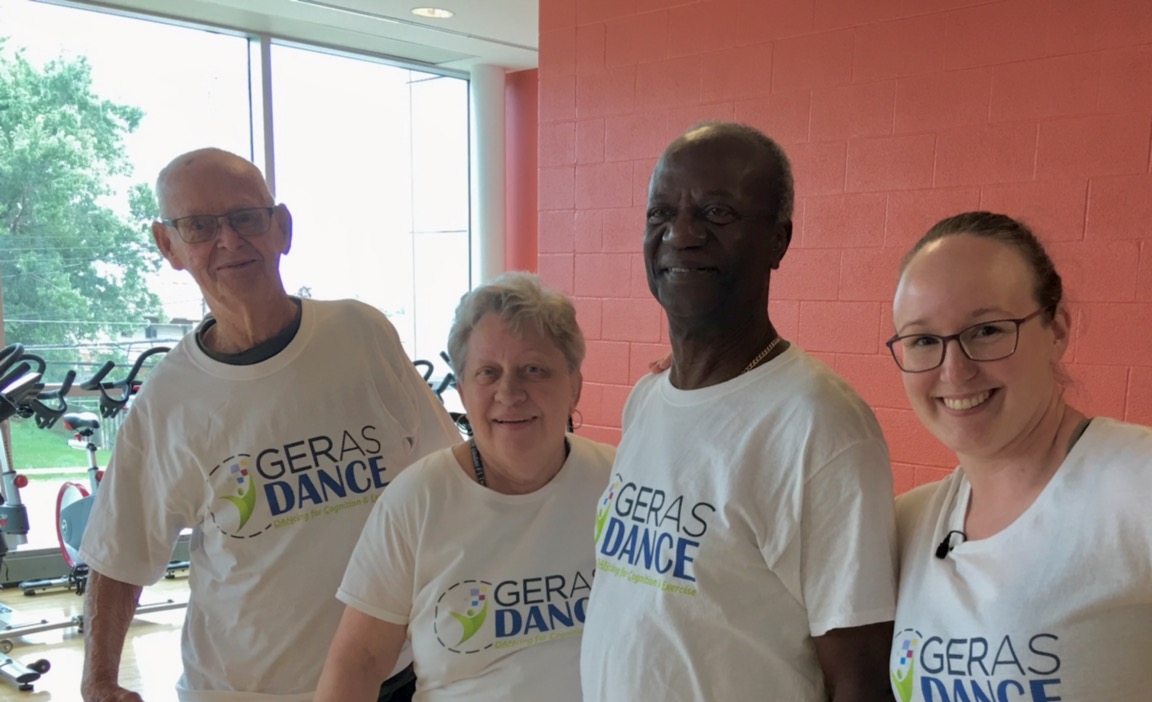 The GERAS Centre for Aging Research at Hamilton Health Sciences has partnered with the YMCA. This fun 12 week dance program is designed for older adults who may have early cognitive or mobility impairments
For more information contact the YMCA location nearest you:
BRANTFORD
Laurier Brantford YMCA
100 Water Street, Brantford
P: 519-512-4891BURLINGTON
Ron Edwards Family YMCA
500 Drury Lane, Burlington
P: 905-632-5000

HAMILTON
Flamborough Family YMCA
207 Parkside Drive, Waterdown
P: 905-690-3555

Hamilton Downtown Family YMCA
79 James Street South, Hamilton
P: 905-529-7102

Les Chater Family YMCA
356 Rymal Road East, Hamilton
P: 905-667-1515

OAKVILLE
YMCA of Oakville
410 Rebecca Street, Oakville
P: 905-845-5597

NIAGARA
E. J. Freeland YMCA
1555 Garrison Road, Fort Erie
P: 905-871-9622Niagara Centre YMCA
310 Woodlawn Road, Welland
P: 905-735-9622

Niagara Falls YMCA
7150 Montrose Road, Niagara Falls
P: 905-358-9622

Niagara West YMCA
325 Main Street East, Grimsby
P: 905-309-9622

Port Colborne YMCA
550 Elizabeth Street, Port Colborne
P: 905-835-9622

Walker Family YMCA
25 YMCA Drive, St. Catharines
P: 905-934-9622
​What happens during a class?
Each class consists of:
Warm-up and cool-down
30 minutes of dance (both seated and standing)
Time for socialization
Who should attend?
The class is geared towards older adults who may have early cognitive or mobility impairments (e.g. difficulty climbing stairs, walking around the block).Individuals may have a mobility aid but should be able to walk 10 meters and be able to get out of a chair (using arms is okay) unassisted.
Program dates and times vary by location. Please see the YMCA membership desk for more information. The cost is included in a YMCA membership or for a program fee. Financial assistance is available.