The Division of Geriatric Medicine, Department of Medicine, McMaster University and the Regional Geriatric Program central are honoured to present the 2015 Lifelong Achievement Award to Ms. Suzanne Labarge.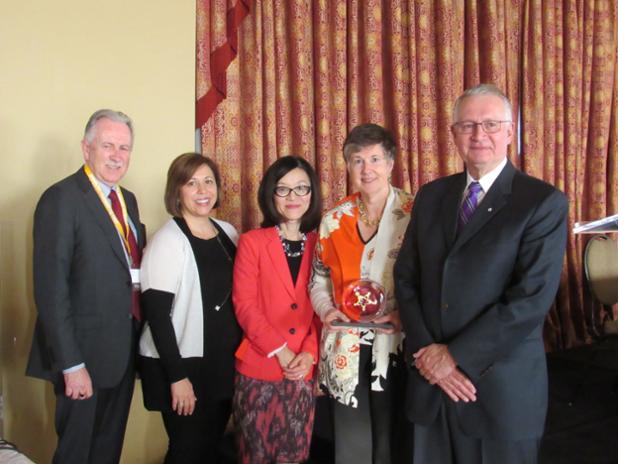 Ms. Suzanne Labarge holds a Bachelor of Arts degree in economics from McMaster University and a Master of Business Administration from the Harvard Business School.
Ms. Labarge joined Royal Bank in 1971 and held a variety of positions. She was appointed executive vice-president, Corporate Treasury, in April 1995 and assumed the role of chief risk officer in October 1998. She served as vice-chairman and chief risk officer from February 1999 to December 2004.
Ms. Labarge is a member of the Board of Directors and Chair of the Audit Committee of Coca-Cola Enterprises. She also serves on the Board of Directors, the Audit Committee and the Risk and Finance Committee of XL Group. She has served as a member of the Supervisory Board and Risk Committee of Deutsche Bank and as a director and chair of the audit committee of Novelis Inc.
She served on the Board of Governors for McMaster University for twelve years. She was appointed Chancellor of McMaster University in Sept. 2013. She also serves on the board of the Ontario Brain Institute.
She was granted an honorary Doctor of Letters degree degree from McMaster University and is a recipient of the Queen's jubilee medal.