Highlights
Recent News:
November 12th, 2019
The GERAS Frailty Rehab Study is seeking participants to take part in a study. McMaster University researchers are trying to understand the best way to help older adults improve health and maintain strength & independence. Click here to learn more, or contact the GERAS Research Team at 905-521-2100 ext. 12232.
July 5th, 2019
The RGP of Toronto has announced the launch of the Senior Friend Care (sfCare) Learning Series. This series supports clinicians and organizations in providing best practices in care for frail older adults.
Co-developed with geriatric clinical experts from Ontario, on behalf of the Regional Geriatric Programs of Ontario, the sfCare Learning Series comprises introductory education modules for clinicians, along with supporting posters and patient handouts on 7 key clinical topics: delirium, mobility, polypharmacy, pain, loneliness, nutrition and urinary incontinence.
Click HERE to access the sfCare Learning Series.
March 8th 2019
The Brant Community Healthcare System (BCHS) and Grand River Community Health Centre (GRCHC) partners with the Department of Medicine, Division of Geriatric Medicine at McMaster University and Regional Geriatric Program Central (RGPc) are inviting applications for a full-time geriatrician to work within the BCHS and GRCHC.
To view the job posting, click HERE.
February 22nd 2019
Regional Geriatric Program Central wishes to introduce two new team members: Stacey Baird and Jena Tassone.
Stacey is a Registered Social Worker with an educational background in Gerontology and Health Studies. Stacey worked as a Coordinator with the Hospital 2 Home Program with Hamilton Health Sciences supporting medically complex patients in the community with both the physical and social determinants of health and in collaboration with primary care, hospital and community services to develop a coordinated care plan based on patient's goals and wishes for their own care. Previous to this position, Stacey was a Case Manager with Catholic Family Services, Intensive Case Management for Seniors At Risk Program focused on elder abuse and neglect, diogenes syndrome and dementia. 





Jena has previously worked as a Psychogeriatric Resource Consultant with the Alzheimer Society, and prior to this worked as a Community Outreach Worker with Behavioural Supports Ontario. She is an RPN with experience in long term care, psychiatry and outpatients and has an educational background in Gerontology. Jena is very excited to be joining the RGPc team and to be working on the Central Intake initiative.
January 24th 2019
The RGPc would like to welcome Jennifer Siemon.
Jenny Siemon has joined the RGPc as Director. Jenny is an Occupational Therapist, and previously worked with the Behavioural Supports Ontario Strategy in the Hamilton Niagara Haldimand Brant Local Health Integration Network. Jenny is also an Assistant Clinical Professor (Adjunct) with the School of Rehabilitation Science at McMaster University. Jenny is passionate about improving our system of care for older adults, and is very glad and excited to be joining the RGPc team.
September 6th 2018
In 2013, the City of Hamilton partnered with the Hamilton Council on Aging (HCoA) and the City's Seniors Advisory Committee (SAC) to begin the development of Hamilton's Plan for an Age-Friendly City. The plan helps to identify and address the needs and priorities of this growing part of Hamilton's population. One of the Plan's goals is to enhance Communication and Information for older adults, with objectives to
1) increase awareness of local trusted sources of information, and 2) improve access to plainly written information on all that is available to older adults in Hamilton. Information Hamilton was tasked with creating a directory of services for older adults to fulfill these objectives. Please see the following link:  Community Resources for Older Adults

June 7th 2018
Senior Alcohol Misuse Indicator (SAMI) was developed by Dr. Bonnie Purcell, registered psychologist with the London-Middlesex BSO mobile team and the Geriatric Mental Health Program with London Health Science Centre, while completing her Master's at the University of Toronto and with the Centre for Addiction and Mental Health.
Alcohol-related problems are often an unrecognized challenge in working with older adults.  Older adults can experience increased effects of alcohol due to age-related physiological changes and alcohol-drug interactions, and/or increased reliance on alcohol as a coping strategy with significant life changes.
The goal of the SAMI as a brief senior specific screening tool is to provide a gentle, non-confrontational approach to elicit information to determine if there are concerns related to alcohol use/misuse
Learn more about this tool here: https://www.porticonetwork.ca/tools/clinical-tools/sami-screening-tool
February 12th, 2018
The National Institute of Ageing has released its inaugural white paper titled "The Underappreciated Burden of Influenza Amongst Canada's Older Population. And What We Need to Do About it"
The paper explains how older adults are at a higher risk for influenza and the precautions being taken to prevent the flu in older adults. Included in the paper is "8 evidence-informed policies to reduce the risk of influenza among our older population"(NIA, 2018).
Read the article HERE.
January 17th, 2018
RGPc is proud to welcome Josh Beraldo. Josh has joined the RGPc team as a Communications Assistant Coop Student.
About Josh: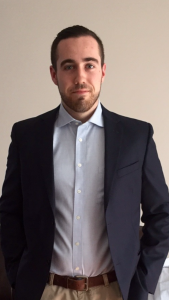 "Josh is an ambitious, innovative and creative individual looking to further his skills while at RGPc. Josh has spent time working in the Pharmaceutical industry as well as Long Term Care. He is currently a Business Administration-Marketing Student at Sheridan College"
Why Josh chose RGPc:
"I chose RGPc because of what the organization represents as I find their core values align with my own. They've also presented me with meaningful work, a platform to demonstrate my skillset and the opportunity to voice my opinions"