The Division of Geriatric Medicine, Department of Medicine, McMaster University and the Regional Geriatric Program Central are honoured to present the 2018 Lifelong Achievement Award to Dr. Ron Schlegel.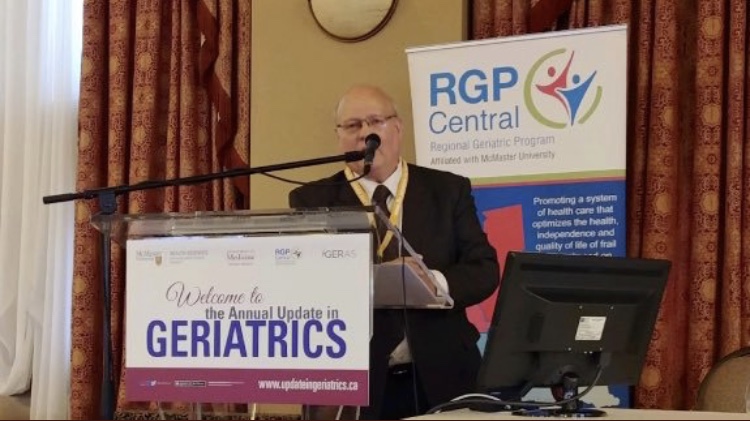 Dr. Schlegel has been described as a social entrepreneur, philanthropist and community builder. He holds an MSc in exercise physiology from the University of Illinois, PhD in social psychology/preventative medicine from Ohio State University, Honorary Doctorate of Laws from Waterloo, and as a faculty member of UW's Applied Health Sciences, he played a primary role with only 3 other academic colleagues in developing the Department of Health Studies & Gerontology (now School of Public Health & Health Systems).
To read more about Dr. Schlegel, click HERE.